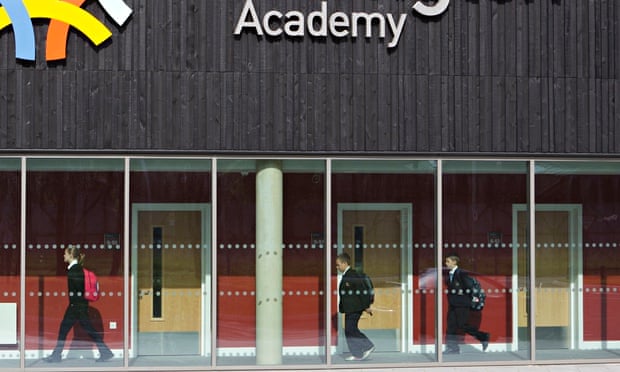 A parliamentary inquiry into the coalition's education reforms has called on the government to stop exaggerating the success of academies and to be more open about how it runs the programme.
The report by the cross-party education select committee said that although it was clear that academisation led to greater competition which helped drive improvement in schools, there was not yet proof that academies raised standards either for disadvantaged children or overall.
It made a series of recommendations to address concerns about conflicts of interest in governance, lack of transparency, inadequate oversight and the dangers of rapid conversion of secondary schools. And in response to a long-running battle between the Department for Education and Ofsted, it called for Ofsted to be given full powers to inspect academy chains.
The publication of the report coincided with a hearing by the public accounts select committee that highlighted the complex arrangements surrounding academies. MPs questioned the headteacher of an academy in south London, who at one point was accused of running a dating agency using an address on the school site.
Sir Greg Martin, head of the Durand academy in Southwell, has been at the forefront of a long-running battle to open a Durand state boarding school in Midhurst, West Sussex. He denied the dating agency allegation, saying it was something he had set up with a few friends but that he was no longer a director.
He also faced questions about his earnings, alleged to be more than £400,000, made up of his head's salary plus income from a firm called GMG, which runs the London Horizons leisure facilities on the Stockwell school site.
Academies and free schools are free from local council control and deal directly with Whitehall, with freedom over areas such as the curriculum and teachers' pay.
Launching the education committee report, Graham Stuart, the Tory MP for Beverley and Holderness and chair of the committee, said: "It's still too early to know how much the academies programme has helped raise standards. What we can say is that, however measured, the overall state of schools has improved during the course of the programme.
"Current evidence does not prove that academies raise standards overall or for disadvantaged children. It is clear though that academisation has led to greater competition, challenging many maintained schools to improve and incentivising local authorities to develop speedier and more effective interventions in underperforming schools.
"Going forward, the DfE should be less defensive and more open about its implementation of the academies programme, producing a range of clearer and deeper information about the performance of academy schools, chains and sponsors."
http://www.theguardian.com/education/2015/jan/27/no-proof-academies-raise-standards-education-inquiry
If you liked this post please share it:
Follow Us: